Setting Up Your Website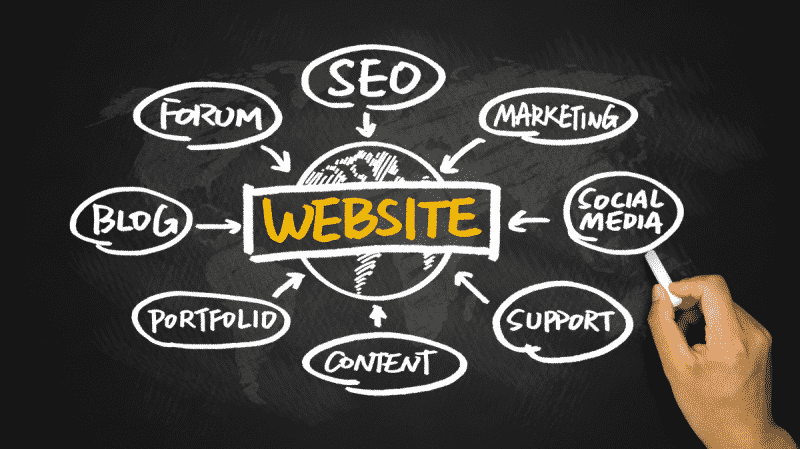 As an entrepreneur setting up and maintaining a professional website is a critical part of establishing your brand. You need to make it easy for customers to find your business online so they can learn about what you do, how you can help them, and how they can contact you.
There are a couple different options when it comes to creating your first website so it can be difficult to figure out which one is right for you. Let's take a look at two common options.
The Plug & Play Model
At one end of the spectrum you have websites like Wix, SquareSpace, Shopify, and ClickFunnels which provide drag-and-drop user interfaces for setting up your website and act as one-stop-shop for all of your website and digital marketing needs. This can be an alluring (and useful) route for many first time website creators, but can get quite expensive if your website takes off. While some of these sites offer free tiers or trials, they often come with significant limits on what you can do with your website; pricing for monthly plans start ~ $10/month, but the more advanced features (things like eCommerce) can cost anywhere from ~ $40-$300/month!
On top of this, once you build your website and entire web presence on a single product or platform it can be difficult to remove yourself. The "Vendor Lock-In" effect can make you too dependent on one company for your own success. This can be particularly devastating with a product like ClickFunnels that also manages your email marketing. If they have any technical glitches or security breaches you can lose access to your entire infrastructure. This can also leave you with high switching costs if the vendor decides to raise prices.
The Modular Approach
While this might be right choice for some situations, we have found that entrepreneurs often benefit from leveraging a modular design that allows you to manage your costs and manage each part of web infrastructure separately.
By investing a bit of time and setting up a robust IT software stack, you can position your business to save time over the long run while also providing a cost-effective foundation to scale your IT infrastructure as you grow.
We've put together a few resources that can help you learn more about setting up your website and creating a modular IT infrastructure that works for your business. Our Deeper Dive takes a look at how the internet works and what is going on behind the scenes to bring your website to life. Otherwise, you can take a look at the next steps for setting up your website.
Have Any Questions? We Can Help!